WELCOME TO LOUGHSHORE PHYSIO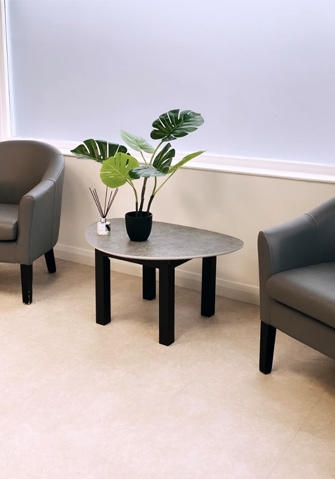 Suffering from injury, pain or soreness? From advice to rehab programs, our experienced physiotherapists work with clients of all ages and manner of conditions and are here to help. WELCOME TO LOUGHSHORE PHYSIO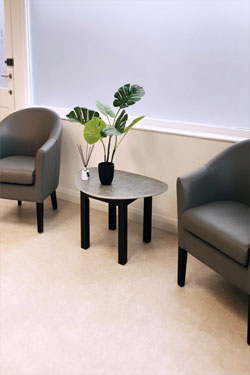 Suffering from injury, pain or soreness? From advice to rehab programs, our experienced physiotherapists work with clients of all ages and manner of conditions and are here to help.
About Our Clinic
LoughShore Physiotherapy has developed through a re-branding and change of ownership from a leading and well-established practice during the Covid-19 pandemic. The LoughShore Physiotherapy clinic has had the expertise and guidance from the clinic's previous owner and Physiotherapist Kay McLorn to begin its own journey and continue to offer its services to the area.
The clinic was established 12 years ago as the second Blackstone Physiotherapy Clinic and thrived as a clinic in the Carrickfergus area. The clinic grew and established itself as a professional and welcoming clinic for all patients with its services of Physio, Podiatry and Pilates.
The clinic from December 2020 started its re-branding phase and change of ownership to Victoria Edgar. As one of the physiotherapists working within Blackstone for the past 5 years, the transition has been seamless and has continued to provide all the services previously on offer.
PHYSIOTHERAPY
What is Physiotherapy?
Physiotherapy will aim to restore a client's movement, function and quality of life with a comprehensive assessment and analysis of your symptoms or condition. Our Physiotherapists will always include you in creating your treatment plan and educate you on all aspects of your care and management, so you feel involved and in control of your own recovery. This will also help to facilitate you with ongoing self- management to reduce your risk or re-injury or regular reoccurrences of the same condition.
All our physiotherapists at LoughShore Physiotherapy are registered and chartered Physiotherapists, with extensive experience within Private Practice Physio. You also do not need a GP or consultant referral prior to attending for physio. However, if your assessment highlights a need for onward referral for further investigation or management, we can make this referral privately or advise on making a GP appointment or attending acute services.
The clinic is registered with all major health insurers; Bupa, AXA, H3, WPA, Cigna, Vita Health, Vitality Health, Speed Medical. If you are unsure if your insurer is registered please contact us on 02893329932.
WHAT WE TREAT
Lower back (Lumbar spine) pain
Mid back (Thoracic spine) pain
Neck (Cervical spine) pain
Headaches
Shoulder pain
Elbow pain
Wrist & hand pain
Hip pain
Knee pain
Foot & ankle pain
Post-operative / Post-injection rehabilitation
* This is not a comprehensive or specific list of conditions or injuries that we treat, the range and variety of injuries for each of these areas of the body is extensive. If you are unsure if we can treat a specific condition, please send us an inquiry at the bottom of ur website or call us on 02893329932.
TREATMENTS
Our treatment programmes are completely bespoke and tailored to each individual client's needs, based upon best evidence and practice. Each client will have a full assessment prior to any treatment and all options will be fully explained. Treatments can include any or a combination of the following;
Joint mobilisation techniques
Soft tissue mobilisation techniques / sports massage
Acupuncture / Dry needling
Electrotherapy 
Postural education / Postural awareness training / Work set-up education
Physio led Pilates education and training
Tailored and progressive exercises programmes- every client will be given exercises to continue with even after their sessions have come to an end, with the benefits and importance of this explained throughout the course of treatment for reducing the risk of re-injury or relapse of symptoms.
If you would like any further information on treatment options please send us a message through our query box at the bottom of the page or call the clinic on 02893329932
PODIATRY
What is Podiatry?
Podiatry is the diagnosis and treatment of abnormal conditions of the feet and lower limbs. Podiatrists also prevent and correct deformity of these joints, keep you active and mobile, relieve pain and treat infections.
Our podiatry appointments are suitable for all ages.
Clinic Treatments
Routine care – Treatment of nails, corns, callous
Nail surgery – Removal of ingrown toenails with appropriate after care and advice
Verrucas – Varying methods of treatment to reduce and remove veruccas with appropriate aftercare and advice given
Diabetic Foot Care – Specialist in Diabetic care, advice, management and routine care procedures
Fungal Care – Fungal nails, Athletes foot
Gait Analysis – Orthotics prescription and bespoke alterations as required
Sport injuries – Advice for athletes on footcare, injuries, orthotics advice as required, taping where appropriate
Our Podiatrist and Physiotherapists work closely together and will regularly refer clients into the other discipline as required or when appropriate for the best possible outcomes for each client.
PILATES
What is Pilates?
Pilates is a total body conditioning and training method that was developed in the 20th century by Joseph Pilates. As one of his famous quotes suggest, Mr Pilates was a strong advocate of movement and exercise – "change happens through movement and movement heals". The importance and quality of his teaching has had a lasting impression within Physiotherapy and health and fitness industries, with Pilates principles and classes still having a large part to play in maintaining general health & wellbeing and in clinical rehabilitation settings.
The fundamentals and principles of Pilates are so versatile that they can be tailored to the requirements and needs of a complete beginner struggling with pain and dysfunction to a high level athlete who is wishing to supplement high training loads and volumes with Pilates exercises for maintaining their mobility and mind-body connections.
In LoughShore Physiotherapy all of our classes are led by charted physiotherapists and certified pilates  who will be able to identify areas of concern or dysfunction and modify the exercises to your needs and capabilities, this way we can ensure that Pilates is suitable to all individuals and maximise the benefit and experience for everyone.
Pilates training will aim to
Improve posture
Strengthen, lengthen & tone muscles
Improve muscular endurance
Improve balance and co-ordination
Develop and encourage self-awareness and control of your body
Increase flexibility and mobility
Reduce stress & tension
'Physical fitness can neither be achieved by wishful thinking, nor outright purchase.' Jospeh Pilates
'Not only is health a normal condition, but it is our duty to not only to attain it but to maintain it.'
CLASSES
1-2-1 rehab Pilates are available with discussion and assessment from a physiotherapist, please call the clinic on 02893329932  for further information if this is something you would be interested in.
Book now
Please follow this link to move to our online booking portal. This will allow you to look ahead at all available appointment slots and you can book, pay and cancel appointments online.
If you are unable to find a suitable appointment time please do not hesitate to call the clinic as cancellations may not appear online and we can try our best to arrange an appointment for you.
info@loughshorephysio.co.uk
1b Lancasterian Street
Carrickfergus
County Antrim
BT38 7FH
Opening Hours
Monday-Wednesday: 09.00-16.00
Thursday: 13.00-21.00
Friday: 09.00-13.00
We are currently open, however we have reduced cover on reception, so if your call is not answered please leave a message and we will return your call as soon as possible, or alternatively use our online booking system if this is appropriate.